Explore exciting opportunities to become part of our dedicated and passionate staff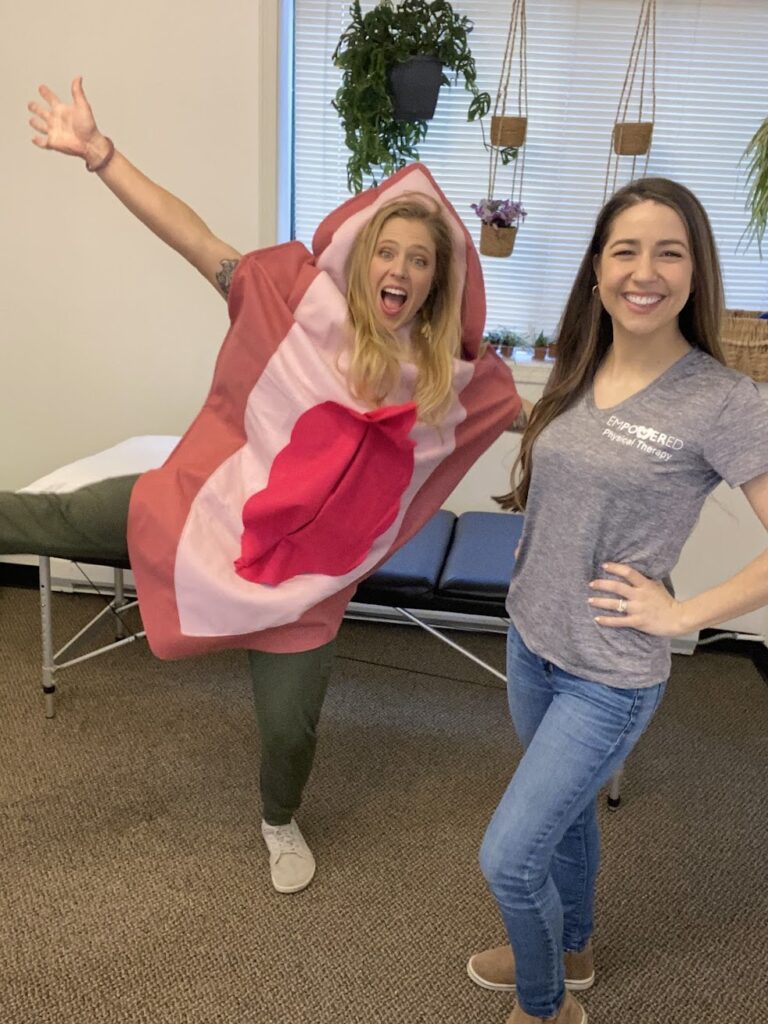 Here at Empowered Physical Therapy, we are the premier pelvic floor physical therapy clinic in Lake Stevens, helping people heal from pelvic floor dysfunction and get their lives back. We see a wide range of pelvic dysfunction, from complex pelvic pain to pregnancy and postpartum to athletes. We are proud of the mentorship and training program that we have created, and we have a lot of fun working together to help our community heal. Join the team today!
Enthusiastically spreading the good word about pelvic floor physical therapy to enhance the lives of others in the Snohomish county area.
Working closely with the entire team to ensure quality patient care and experience.
Helping our community become pain-free, leak-free, and achieve full physical functionality so they can fully enjoy their lives.
Pelvic Floor Physical Therapist

Join Our Team

: Physical Therapist Rockstar Wanted!
Hey there, future healer of Lake Stevens! Are you ready to embark on a thrilling adventure where your passion for patient care meets our lively, laughter-filled clinic at Empowered Physical Therapy? Buckle up, because we're on a mission to help our community bid farewell to pelvic floor dysfunction and embrace a life of full functionality and joy!
Who Are We?

We're not your average physical therapy clinic. Our mission is to elevate the standards of PT care for patients, create community to support the women of Lake Stevens, and create a wonderful working environment for ourselves. At Empowered Physical Therapy, we're not just changing lives; we're restoring confidence, wiping away pain, and spreading smiles. From complex pelvic pain to pregnancy and postpartum challenges to athletes pushing their limits, we handle it all with expertise and a touch of magic. Our clinic is where mentorship, growth, and a whole lot of fun come together.
What's the Gig?

Picture this: You, as our Physical Therapist, will be the beacon of hope for our patients, spending 1 hr of 1:1 quality time every visit so you can find & treat the root cause of their dysfunctions. If you're not trained in pelvic floor yet, no worries – we're all about teaching, learning, and growing here! With a strong orthopedic background, you'll blend your skills to create a holistic, multi-faceted approach to patient care.
**After all, pelvic floor therapy is just orthopedics in a cave!**
What your day would look like:
You'll be treating 7 amazing patients per day, offering 1-hour evaluations and treatments, all without the hassle of aides. And guess what? We believe in sharing the success, so there's profit sharing too! Benefits? Of course! Mentorship? Absolutely! And did we mention the laughter and a team that feels more like friends than colleagues.
How to Join the Party:

If you're nodding your head, thinking, "This is the clinic I've been waiting for," then send us an email at info@empowered-physicaltherapy.com. Be a part of something truly special, where every day is a chance to make a real difference in someone's life.
Curious to know more about us?
Peek into our world on Instagram and get ready to be inspired! Check out our Instagram

With excitement and anticipation,
The Empowered Physical Therapy Team
Questions about employment? Ask away!